District Recognizes First Xeric Zone
In August North Plains GCD launched a recognition program for local gardeners and homeowners that work to save water while maintaining a beautiful landscape. We are proud to feature our first Xeric Zone recipient, Annette and Allyn Melius of Dalhart. Their home in Dalhart exemplifies all that we look for in a Xeric Zone, from the use of native, drought-tolerant plants, to rainwater harvesting and creative water practices, to the exceptional display of beautiful colors.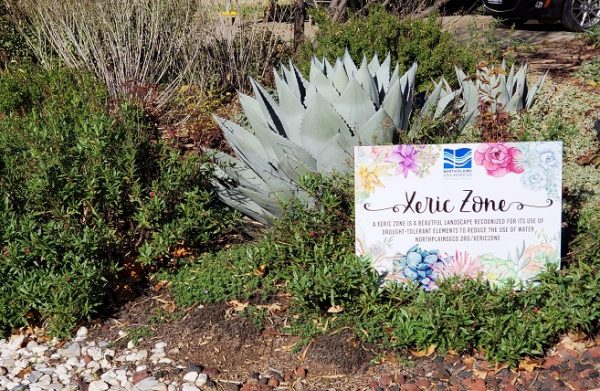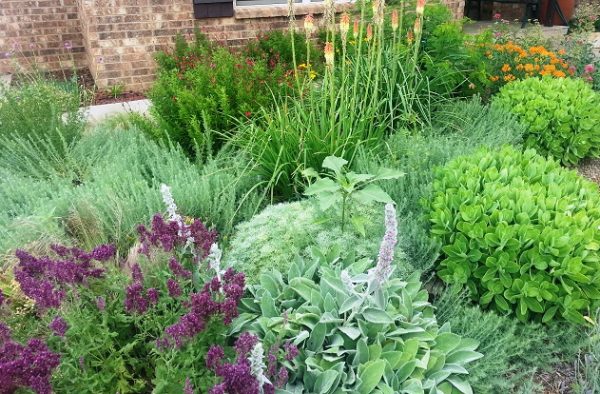 Any person or business within North Plains GCD is welcome to seek Xeric Zone recognition or nominate someone else. A Xeric Zone is a landscape that uses water saving elements including but not limited to: pavers or flagstones instead of grass, native and drought-tolerant plants, turf alternatives, mulching, responsible irrigation.
Most plants aren't looking too great these days, but the spring growing season is just around the corner! Get a head start on a beautiful water-wise yard (and Xeric Zone status) by visiting www.northplainsgcd.org/xericzone for gardening tips, and save the date for a xeriscaping class hosted by North Plains GCD on March 2nd, 2019. Neal Hinders, owner of Canyon's Edge Plants, is returning to teach the class. He brings a wealth of plant knowledge and landscaping experience in a dynamic presentation. More details about the class will be available as the date gets closer – please call 806-935-6401 to be added to the interest list and receive a reminder once the time and location are set!