Entries Accepted for Art Contest and Yard Recognition
Each year the North Plains Groundwater Conservation District invites 4th-6th grade students in the district to submit their best artwork on the subject of water conservation during the Water Conservation Calendar Contest. The competition is held in order to select the 13 winners to be included in the following year's calendar, produced by the North Plains Groundwater Conservation District. Students are asked to draw a picture showing a way to conserve water and to be as creative as they like. First place will be awarded a $50 prize and the winning artwork will be featured on the cover of the calendar. There will also be 12 monthly winners, each monthly winner will receive $25 and their drawing will be featured on one month of the calendar. For the entry form and more details, visit www.northplainsgcd.org/calendar.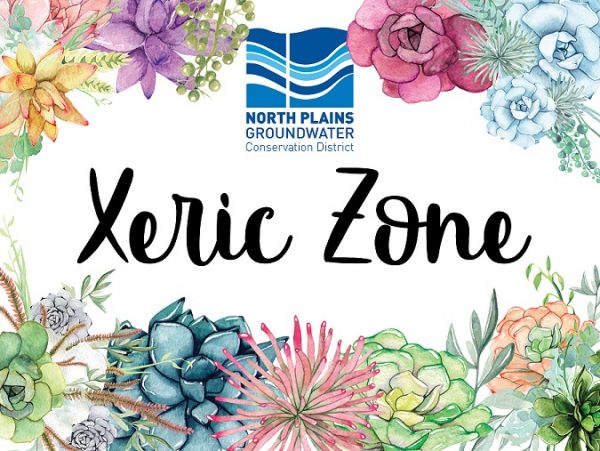 A xeriscape is a landscape design that does not require much water, usually utilizing native or drought-tolerant plants and hardscape elements such as rocks or pavers. If you know of a business or residence that uses any water-friendly landscaping practices, please send us a tip to info@northplainsgcd.org or fill out the nomination form found at www.northplainsgcd.org/xericzone. We'll get in touch with the home or business owner and adorn their landscape with a special Xeric Zone sign. They'll also receive a deluxe rain gauge and a gardening gift card! Feel free to nominate your own xeriscape, or any that you see!