Field Notes: Gravimetric Soil Analysis Results
Field notes from North Plains GCD's agricultural engineer, Nich Kenny. Soil pits were dug on the West and East pivots at the North Plains Water Conservation Center on 5-6-19, and samples were analyzed to determine soil moisture at different depths. 
The below charts summarize the results of the gravimetric sampling at WCC.  We sampled to 8' depth.
The West field was in corn last season and it is evident that quite a bit of water was left in the soil profile, preparing it for a good crop the following season.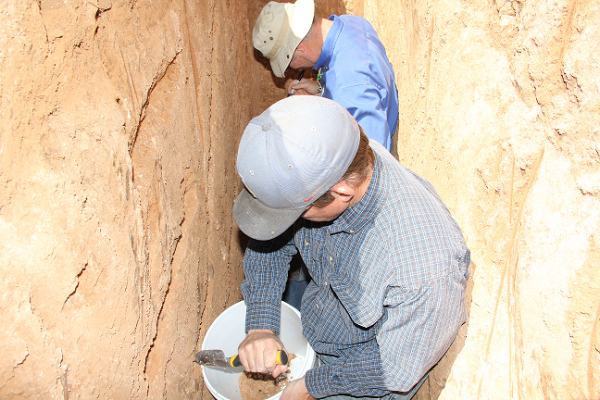 The East field was in cotton last season.  This field has good top soil storage from winter precipitation, but you can see  that in the 3, 4, and 5 ft range, there is basically zero plant available water.  Even the 6, 7, and 8 foot range has about ½ of the plant available water than the comparable corn field.
If we were to consider the entire 8' as available for a crop during the season, the East pivot only has 4.6" of plant available water and the West pivot has 12.2" of plant available water.  Cotton roots were clearly visible during the dig below 6', indicating that deep extraction is indeed occurring.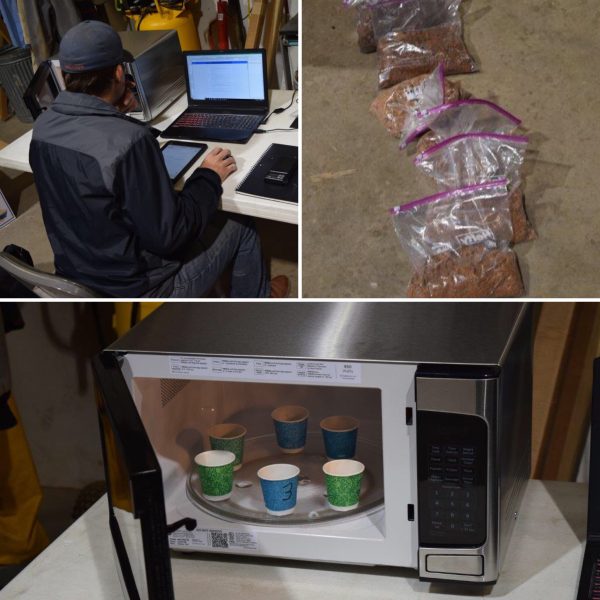 The practical implication is that the dollars spent on irrigating corn is going to be beneficial to the subsequent cotton crop.  Inversely, the corn following cotton will need to have additional water added to overcome the deficit left in the soil profile.  This is a huge puzzle piece in this rotation. 
For reference, Plant Available Water (PAW) is the water that the plant can exert enough force on to move out of the soil.  This soil will hold up to 2" of water per foot of depth before the plant can extract it.  The soil just holds the water too tightly.  Once this amount of water is satisfied, any additional water added to the soil can be extracted by the plant.  If too much water is applied to any soil zone, it will then flow down to the next level in the soil profile and begin to fill it.
We will follow-up this effort by digging again at the end of the season.
For updates on demonstrations throughout the growing season, text WCC to 313131 to opt in to text messages (no more than once a week) from the North Plains Groundwater Conservation District agricultural conservation staff.