Low-Interest Loan Program Approved
Media Contact: Krista Hopkins or 806-935-6401
At their September 5th meeting, the Texas Water Development Board approved a loan of $1,000,000 to North Plains Groundwater Conservation District (North Plains GCD) to provide low-interest loans for agricultural water conservation equipment.
Back in January, the North Plains GCD board of directors, chaired by Danny Krienke of Ochiltree County, directed the district staff to pursue TWDB funding to help producers replace inefficient equipment with water-saving technology and ultimately keep thousands of acre-feet of water in the Ogallala aquifer.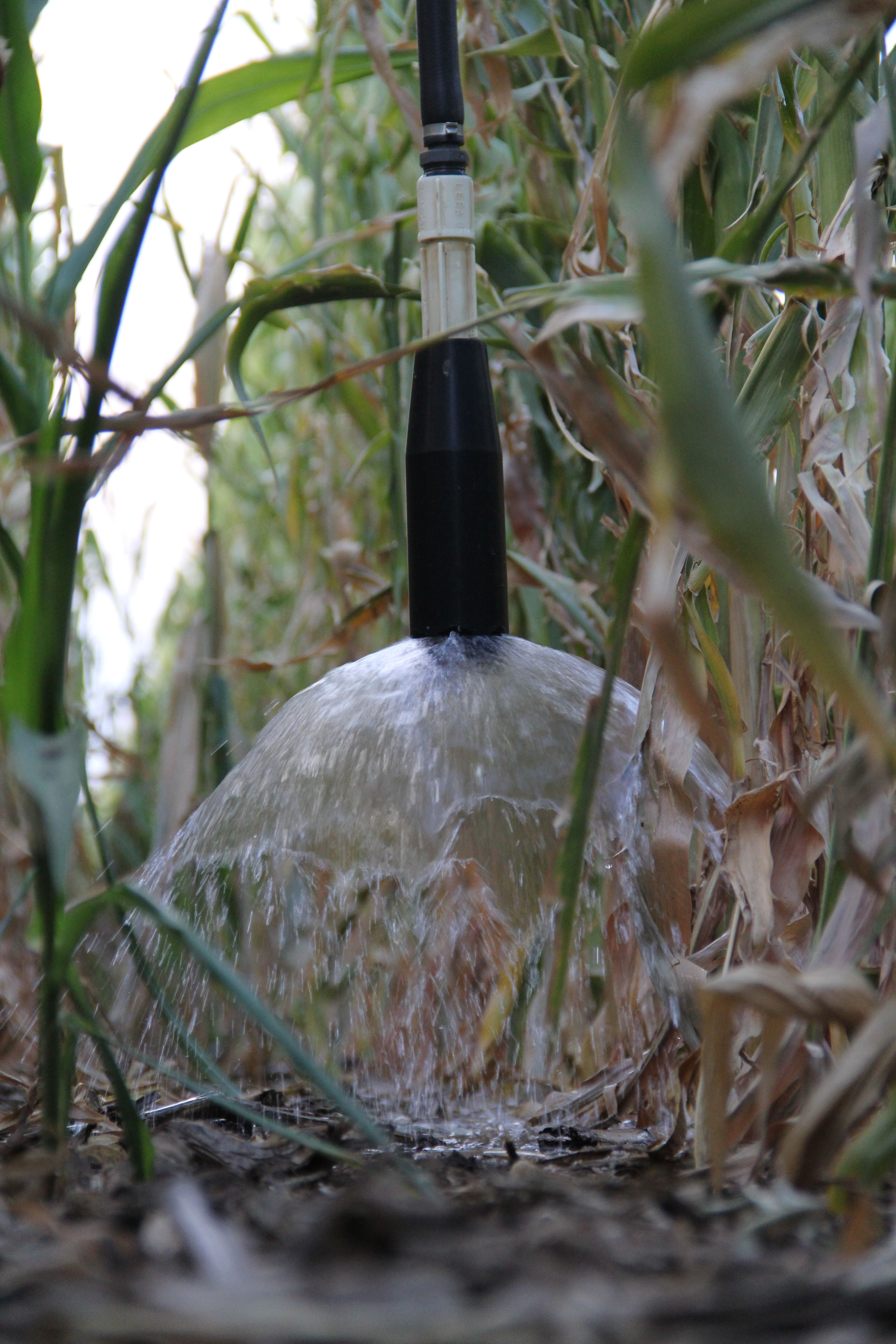 Outdated irrigation systems deliver water to crops less efficiently than newer systems. For example, a mid-elevation spray application center pivot system, known as MESA, has a 78% application efficiency. LEPA, low-energy precision application, is a system developed in the Texas Panhandle in the 1980s that operates at 95% efficiency. For a typical 125-acre, quarter-mile pivot-irrigated field, an upgrade to LEPA from MESA can save an agricultural producer 41 acre-feet (over 13 million gallons) of water in a growing season.
Loans will be offered to replace or convert existing systems to improve efficiency. The interest rate is expected to be substantially lower than the market rate offered by traditional lending institutions. To process the loan applications, North Plains GCD is seeking a credit analyst to determine creditworthiness of applicants and make lending recommendations to the board. For information on serving the district as a loan reviewer, visit www.northplainsgcd.org/RFQ.
Full program guidelines and loan applications will be available in November. As it becomes available, the district will share more information to local media outlets, on the district's website at www.northplainsgcd.org, and on the district's social media pages (Facebook, Twitter, and Instagram).