Watería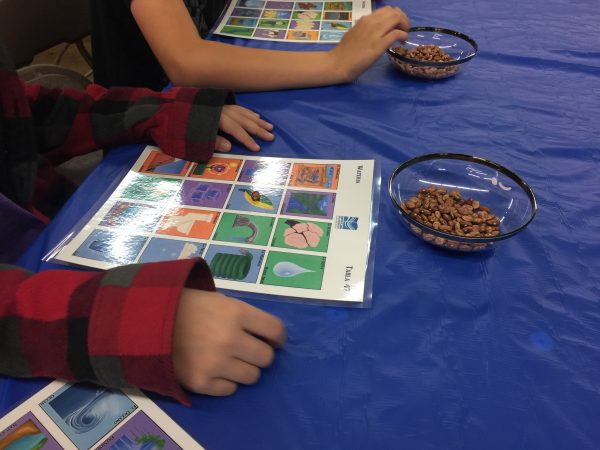 Inspired by the traditional game of lotería popular in Mexico, North Plains GCD staff developed an educational picture bingo game for the 2019 water festivals. We're happy to offer this activity as a resource available for download. If you have any questions about Watería, please contact Baylee Barnes. Thanks to Paige Glazner for the wonderful original artwork!
Click here to download all 50 tablas (playing boards), or click here if you only need a classroom set of 25. 
The clue cards can be downloaded here. These are meant to be printed full-page on standard 8.5″X11″ paper, double-sided. Some of these cards have facts on them that are specific to the North Plains GCD area, so if you're outside of our area please keep that in mind. 
Water-Themed Valentine Cards
Use these water-themed valentine cards to show your sweetie that you care for them and for groundwater! If you use these on social media, please tag @NorthPlainsGCD (Instagram and Twitter) or North Plains Groundwater Conservation District (Facebook) so we know that you enjoyed them!
Right-click to save the pictures, and click on the card title to download a printable PDF!
You're my sunshine on a cloudy day!
I want to kiss you in the rain!
Valentine, you're cool and one of a kind!