Jones Joins North Plains Groundwater Conservation District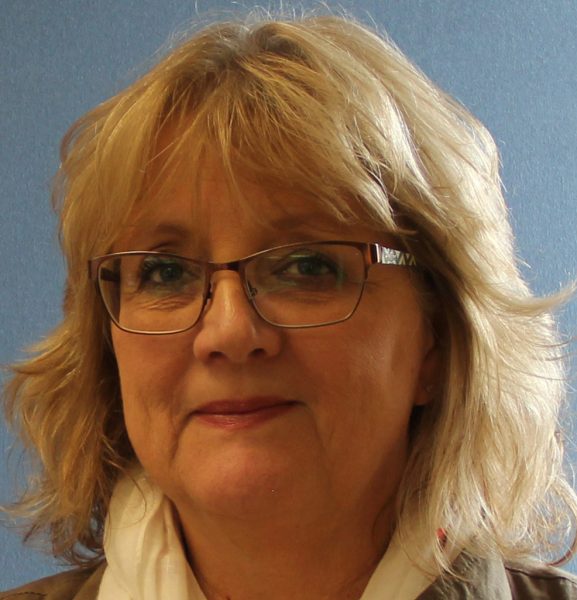 Karen Jones is the new Administrative Support Specialist for the district, assisting with permitting, production reporting and monitoring programs, grant reporting and other aspects of the district.
Originally from Amarillo, Jones moved to Dumas in May 2015 after working for First Street Church for eight months. "I just got tired of the drive and decided to make it permanent!" Jones said.
Prior to working for First Street Church, Jones was employed by a medical software company as a product specialist and software trainer for three years training and supporting over 3,000 medical offices nationwide.
After moving to Dumas, Jones worked at Ag Producers Co-Op initially as seasonal office help during harvest; however, the position became permanent. "I learned so much," Jones said. "I met landowners and farmers throughout Moore County. I listened to them discuss the benefits and problems with farming in this area. I was introduced to the agriculture way of life and enjoyed it immensely!"
Jones became aware of the job opening at the district, and said "the job description just screamed my name!" Based on her previous track record of maintaining reporting and tracking data and documentation, the district is pleased to welcome Karen Jones to the team and excited about her current and future contributions to the mission.
"I have lived in the Panhandle my entire life, but never in the agricultural world. Diving into this field is exciting. You never realize how much work goes on behind the scenes, until you see it first-hand. It brings a greater appreciation for what all of our farming families do for us."