Public Notices 
TURNROW MEETING
8:00-9:30 AM, Thursday, September 29th, 2022
North Plains Water Conservation Center
6045 West County Road E., Dumas, Texas 79029-7201
(Approximately 9 miles north of Dumas, Texas, east of Highway 287)
At the North end of the East pivot. Click HERE for Apple maps link or go to coordinates: 36.000974      -101.982742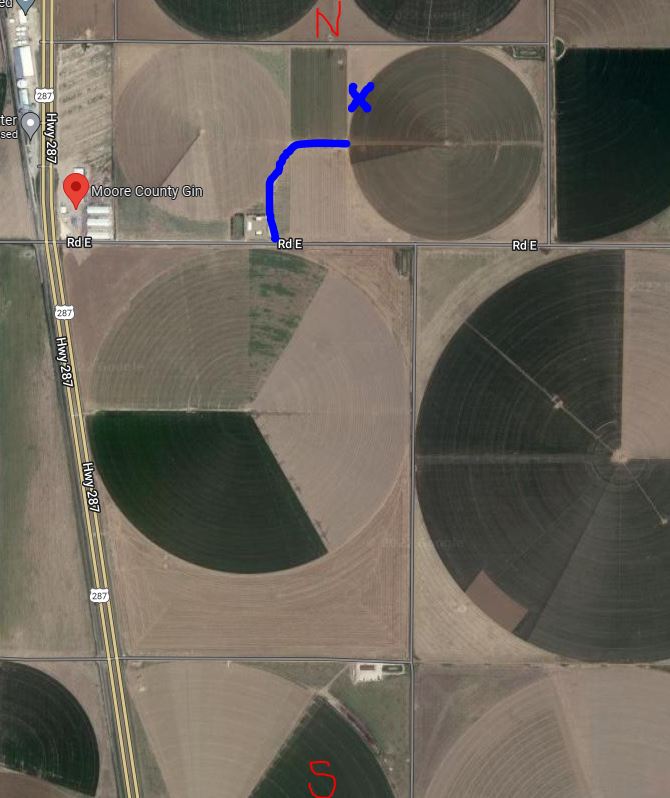 Breakfast provided. Will feature presentations from the district's contract engineer, Nich Kenny, as well as Texas A&M Agronomist, Dr. Jourdan Bell. Topics will include Dr. Bell's cotton variety trials being conducted at the WCC, as well as multiple locations across the Panhandle. Bell will also talk about cotton harvest aids and late season cotton management. 
Nich Kenny will present data from the ongoing cotton/corn rotation demonstrations he has performed over the past 4 years on behalf of the district, including the dynamic of consecutive dry winters. Kenny will also cover corn variety response during a hot, dry summer. In addition, Bell and Kenny will lead an interactive discussion on activities at the WCC and trends in irrigation and crop management.
As the district is sensitive to many growers' involvement in grain harvest at this time, the meeting will officially end by 9:30 am; however, the speakers will remain available for questions. For more information about the NPGCD Turnrow Meeting, please call Kirk Welch at 806-935-6401.
---
BOARD OF DIRECTOR'S MEETING
9:00 AM, Tuesday September 13, 2022 at the Richard S. Bowers Learning Center
North Plains Water Conservation Center
6045 West County Road E., Dumas, Texas 79029-7201
(Approximately 9 miles north of Dumas, Texas, east of Highway 287)
Agenda can be viewed here!
---
Public notices can be viewed on this page when available.
NOTICE OF DEADLINE TO FILE APPLICATIONS FOR PLACE ON BALLOT
• Last Day to File for a Place on the General Election Ballot: Monday, August 22, 2022 at 5:00 p.m.
• Last Day to File a Declaration of Write-in Candidacy: Friday, August 26, 2022
• Uniform Election Date: November 8, 2022
Notice for Applicants for a Place on the Ballot
Application for Place on NPGCD General Election Ballot
CTA_Instructions
Notice of Deadline to File Applications for Place on Ballots
Appointment of a Campaign Treasurer
Check out our Board information page for more details!